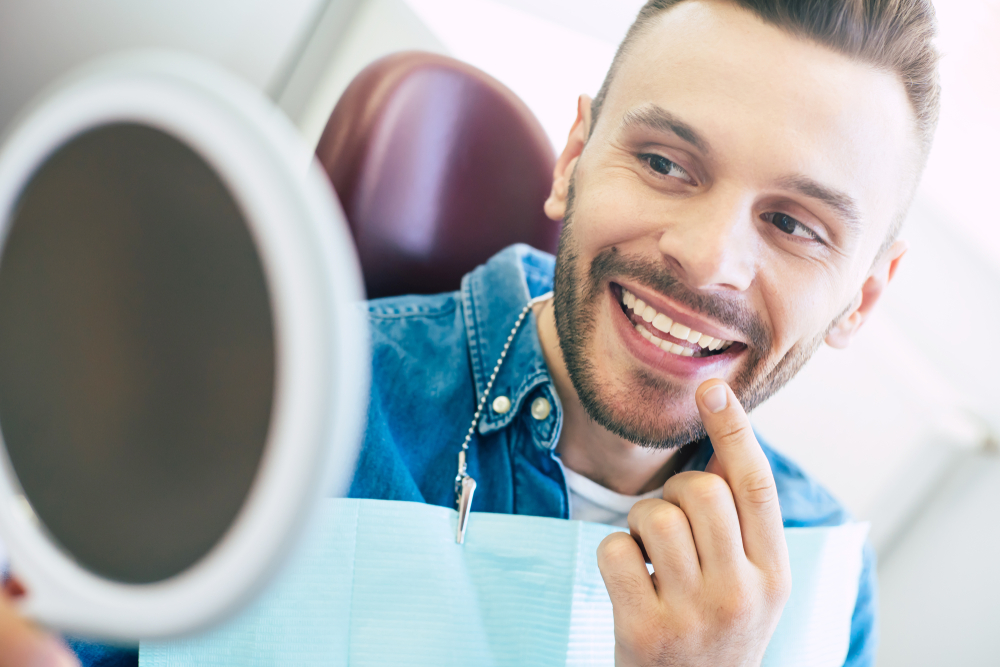 Many restorative and cosmetic dental procedures use the jaw bone for support. If there isn't enough bone or the bone is too weak when these procedures are performed, there is a good chance they could fail, resulting in some complications and problems.
Victorian Village Dental Care in Columbus, Ohio uses ridge preservation to increase patients' chances for successful dental treatment.
What Is Ridge Preservation?
Bone and tissue surround the bottom portion, called the root, of your natural teeth. As long as there is a tooth to support and stabilize, the bone and tissue remain in place. When a tooth goes missing, either as a result of injury or extraction, a process known as resorption starts. Your body believes the bone and tissue are no longer needed in that area, and ceases bone growth there. Over time, the bone and tissue weaken and start to shrink.
Ridge preservation fills in the area of the missing tooth with bone or other types of artificial material. With the area filled in, the body thinks a tooth is present and doesn't start the resorption process. Instead, your body will start the natural healing process to repair and strengthen the area, preventing bone loss.
Ridge Preservation Supports Future Dental Work
Ridge preservation may be discussed as part of your treatment plan if you are considering any of the following types of dental treatment:
Dental crowns
Dental implants
Dental bridges
Ridge preservation is also discussed as part of the tooth extraction process. Even if you only have a tooth removed and are not planning on undergoing restorative treatment, it may be a good idea to consider ridge preservation.
The procedure easier to perform when it is done as part of the extraction process and it can help you maintain your facial structure. It will also make it easier to perform certain restorative treatments in the future.
When Should Ridge Preservation Be Performed?
Ridge preservation is best performed as part of the tooth extraction process. It is done immediately upon the removal of the tooth. This minimizes your risk of experiencing any bone loss or shrinkage.
If you didn't have ridge preservation performed as a part of a previous extraction or your teeth naturally fell out due to decay or injury, ridge preservation may still be able to be performed. The process is a bit different than when performed as part of an extraction, but it may still be an option.
Do I Need Ridge Preservation?
Before performing any dental treatment, Dr. Martinez will use X-rays and other types of imaging to assess the health of the jaw bone and surrounding area. If there are noticeable signs of bone loss or the bone appears weakened, diseased, or damaged, Dr. Martinez will discuss various treatment options to enhance or replace the bone in that area.
By thoroughly assessing the health of the jaw bone and surrounding area before performing any dental work, the patients at Victorian Village Dental Care are given the best chances for successful dental treatment.
Discover Your Treatment Options
Thanks to ridge preservation, you may now be a good candidate for some types of dental procedures. Request an appointment with Dr. Martinez to learn more about ridge preservation and how it may help you restore your smile.