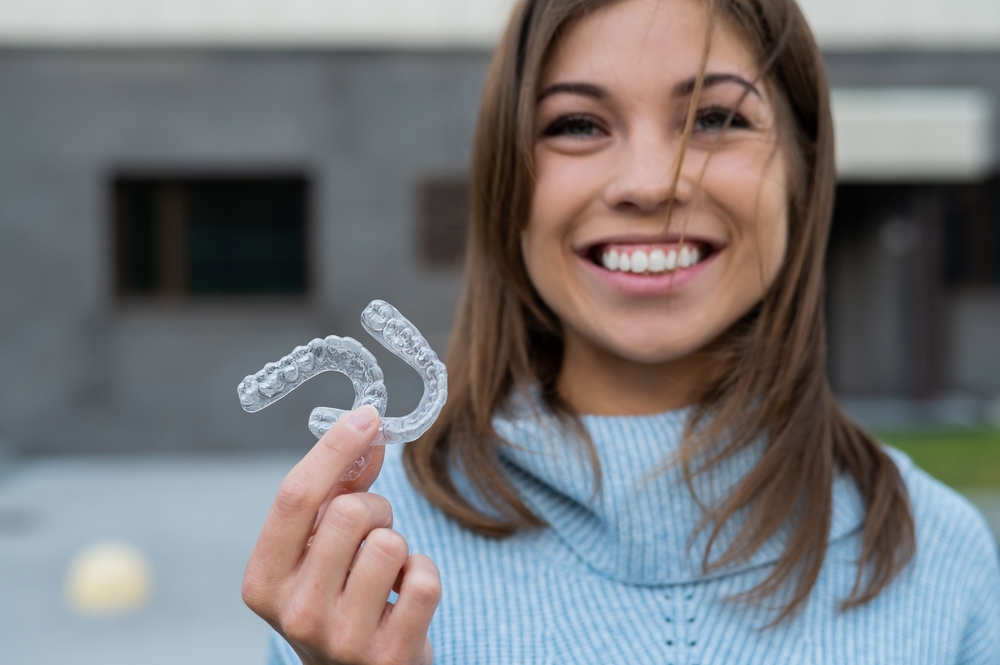 After undergoing weeks or even months of orthodontic treatment, you finally have the smile of your dreams. Now it's time to maintain that smile and make sure your teeth stay in proper alignment. Victorian Village Dental Care of Columbus, OH uses retainers to prevent your teeth from shifting back into their old position.
Why Do I Need a Retainer?
When you undergo orthodontic treatment with a device like braces or aligner trays, your teeth gradually move into a new position in your mouth. Once treatment is completed, the orthodontic device is no longer needed. While it would be great if your teeth stayed permanently in their new position, they won't.
Without something to hold them in place, your teeth will naturally want to move back to their original position. A retainer prevents your teeth from shifting into their old position.
Without a retainer, the perfect smile you achieved will gradually disappear. A retainer allows you to enjoy the results of your orthodontic treatment for many years.
Convenient Retainer Services
Our patients who undergo orthodontic treatment benefit from our on-site retainer services. Upon the completion of treatment, Dr. Martinez creates a custom-made retainer for you so you can continue to enjoy your perfect smile.
While we use an outside lab to manufacture the retainer, everything else, from the measuring and design process to verifying the completed retainer fits properly, is done right in our office.
What Is Retainer Maintenance?
Even if you didn't receive orthodontic care from us, we can still help with your post-treatment maintenance. Some of the ways we can help you include:
Retainers are durable, but they don't last forever. Our dental team can create a new retainer for you when your old one shows signs of wear and tear.
Food and bacteria can get trapped in the cracks of a broken retainer. Not only can this cause the retainer to smell bad, but it can also lead to tooth decay, gum disease and other dental problems. Our dental team can inspect your retainer, and If there are signs of damage, we can create a new one for you.
We will make sure your retainer is still providing the support and stability your teeth need to prevent them from shifting into their old position.
If it has been a while since you used it, Dr. Martinez can help you resume post-treatment maintenance. Some options may include using an older retainer, creating a new one, or undergoing orthodontic treatment for a brief period.
Dr. Martinez can replace your lost retainer. We may not need to take new measurements if it is relatively new. If you have had the retainer for a while, our dental team will take new scans and create a new retainer based on these measurements.
Victorian Village Dental Care understands the important role retainers play in helping to maintain your smile. We have experience creating custom-made retainers that are used for post-orthodontic maintenance. Contact us today at 614-298-1543 to request an appointment.