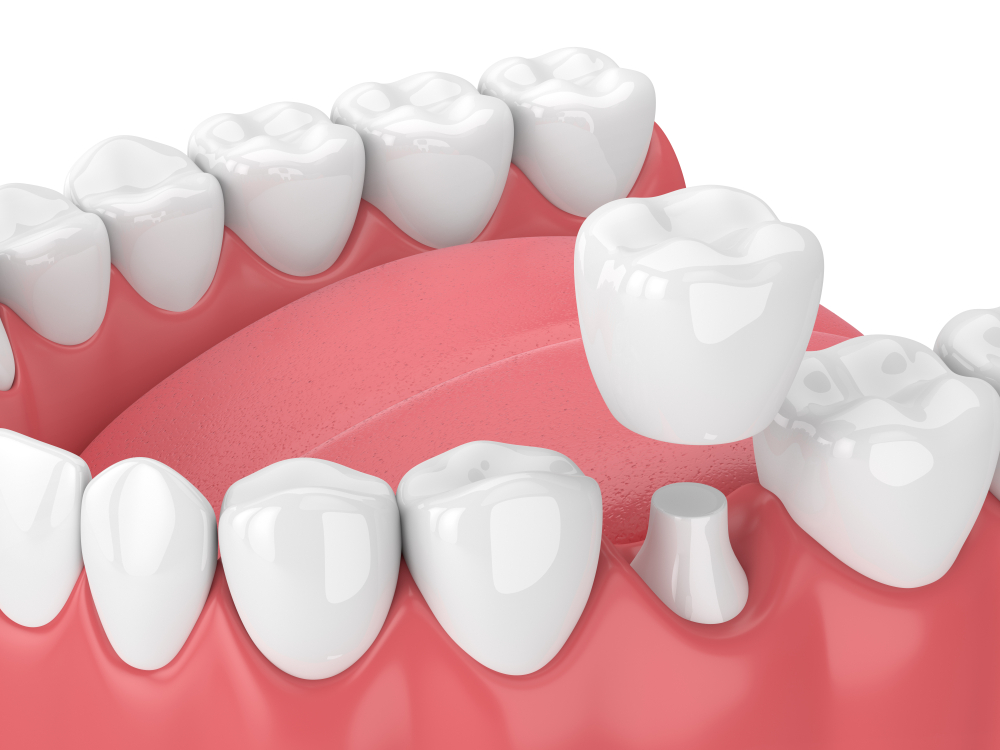 With early intervention, tooth decay can be successfully treated with dental fillings. If tooth decay is more involved, a dental filling may no longer be an option, and a dental crown may be needed.
At Victorian Village Dental Care in Columbus, Ohio, Dr. Martinez may include a dental crown as part of your restorative treatment plan to help you optimize your oral health.
What Is a Dental Crown?
A dental crown is a custom-made restoration that covers the entire portion of the tooth that is above the gum line. The purpose of a dental crown is to enhance and support a tooth that has been weakened due to injury, tooth disease or other dental problems.
While a dental crown is an artificial tooth, it is carefully designed to blend in with your surrounding teeth. Dr. Martinez has experience creating natural-looking dental crowns, and it isn't uncommon for others tell they aren't your natural teeth!
When Is a Dental Crown Needed?
Dr. Martinez may recommend getting a dental crown in the following situations:
Dental crowns can support and stabilize a tooth that has had to have large amounts of enamel removed to treat tooth decay.
If a dental filling needs to be replaced, more enamel needs to be removed. If the filling was large, a dental crown may be used to replace the filling because too much of the enamel has been removed.
Dental crowns are great at restoring teeth that have been cracked, chipped or fractured due to injury or excessive teeth grinding/clenching.
A dental crown can be used to cover up the hole that was created by a root canal.
Dental bridges are commonly supported by two dental crowns.
Dental crowns can be placed for cosmetic reasons, such as to conceal or hide staining and discoloration or to change the shape or size of a tooth.
Find Out if a Dental Crown Is Right for You
Dr. Martinez and the team at Victorian Village Dental Care are here to provide the best dental plan for your unique needs. Call our office at 614-298-1543 to request an appointment. We will help you find the treatment that improves your oral health.