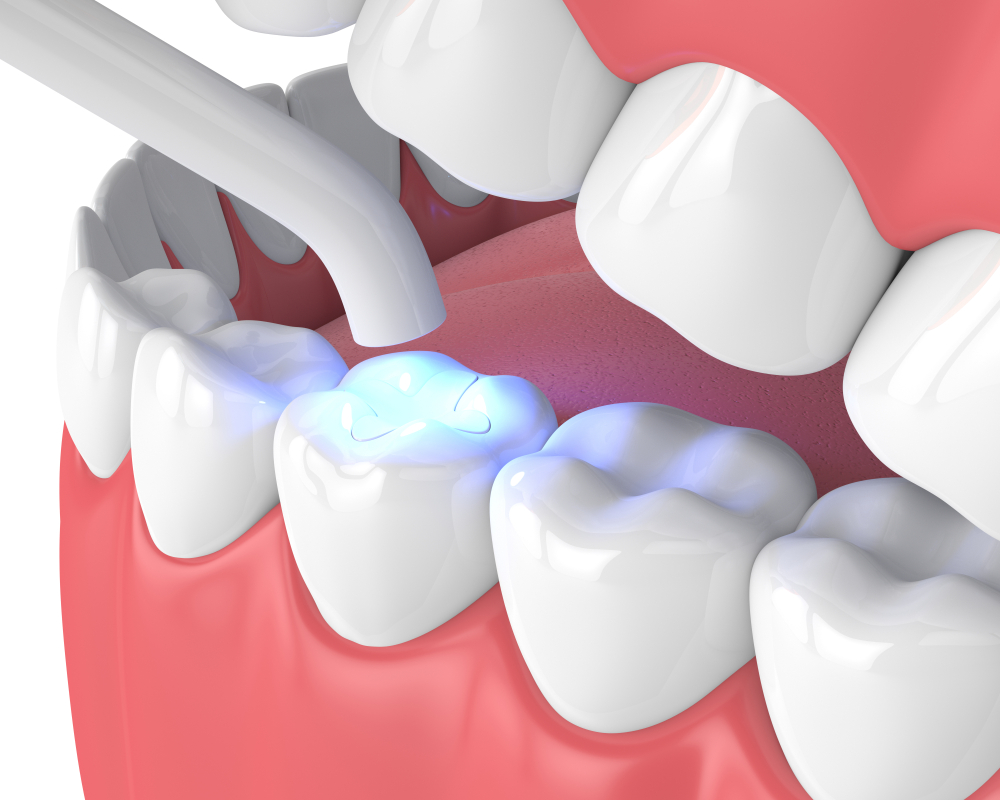 Tooth decay causes minor damage to your teeth at first. You might notice slight tooth discoloration or a small hole, but nothing appears too serious.
If left untreated, tooth decay will continue to spread throughout your mouth, causing more and more damage. What started as a small problem on a single tooth can quickly become a major dental problem affecting multiple teeth.
Dr. Martinez at Victorian Village Dental Care in Columbus, Ohio uses dental fillings to optimize his patients' oral health by removing tooth decay and repairing damaged teeth.
What Is a Dental Filling?
A dental filling is a restorative dental procedure that restores and repairs teeth while also treating tooth decay.
During treatment, very minor drilling occurs to remove the decay. Once all the decay has been removed and the affected area cleaned, a composite resin is used to fill the hole.
Composite resin is a very thin, flexible material that is durable enough to withstand the constant pressure your tooth is put under daily. You will be able to eat and talk as you normally did before the dental filling without experiencing any pain or worrying that the filling might break.
Composite resin is also ideal for dental fillings because it is available in a variety of tooth colors. Your dentist can match the composite resin color with your natural teeth, creating a seamless look that doesn't affect the appearance of your smile.
To complete the dental filling process, a special UV light is held over the composite resin. This seals the resin in place by hardening it and bonding it to the tooth.
Benefits of Dental Fillings
Although dental fillings are used to fill in the hole on the enamel of a tooth, it does so much more than that. A filling can instantly improve the functioning of the tooth by strengthening it.
A dental filling also prevents tooth decay from causing further damage to the impacted tooth and the surrounding teeth and gums. As part of the dental filling process, tooth decay is completely removed. With no tooth decay present, there is no longer a risk that they could become damaged.
Dental fillings also improve your oral health by eliminating and removing current tooth decay and making it easier to clean your teeth.
When a dental filling is placed, it creates a smoother surface that is easier to clean. There are no longer any small nooks and crevices where food particles and bacteria can become trapped. This means that with regular brushing and flossing, you can maintain optimum oral health by eliminating the things that cause tooth decay.
Do I Need a Dental Filling?
Fillings are one of those dental treatments you don't want to put off or avoid. The sooner you have a dental filling done, the less likely you will experience other, more serious dental problems.
Dr. Martinez is happy to discuss treatment options with you and help you optimize your oral health. Call our dental office at 614-298-1543 or use our contact us form to request an appointment to learn more about dental fillings and other restorative dental treatments.