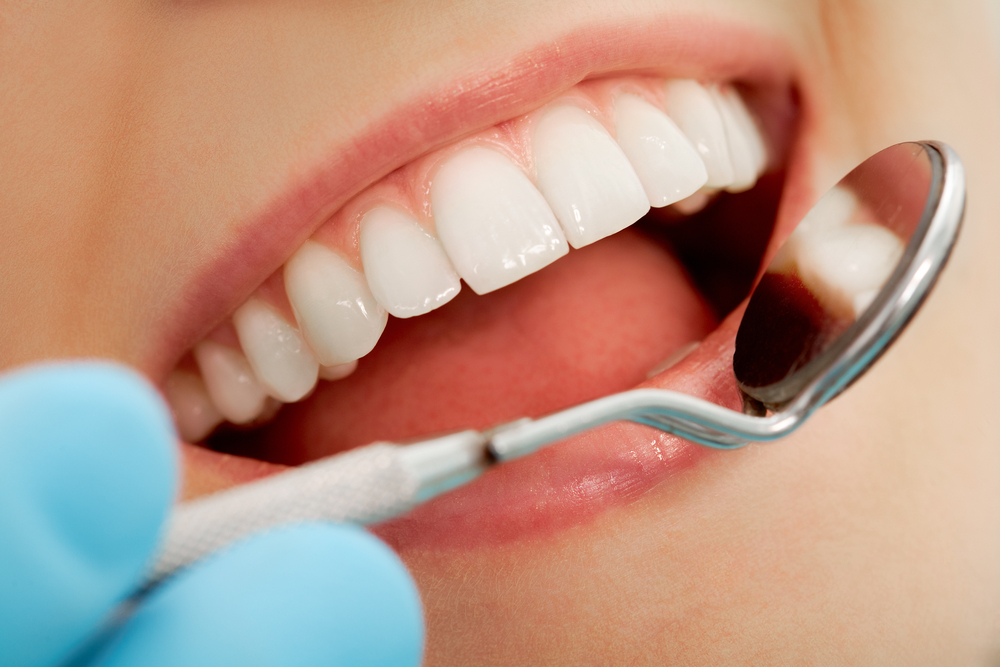 Gum disease is an infection of the soft tissue that surrounds the teeth. If left untreated, it can cause serious problems to both your oral and overall health. Luckily, the dental team at Victorian Village Dental Care in Columbus, Ohio is experienced in diagnosing and treating gum disease.
How Is Gum Disease Diagnosed?
Gum disease often goes unnoticed and untreated in the early stages because it is often asymptomatic. If symptoms do occur, they are relatively minor and easy to ignore. That is why regular preventative dental exams are so important.
With regularly scheduled preventative dental exams and cleanings every four to six months, helps us catch issues that could indicate early-stage gum disease, such as red and inflamed gum tissue, increased sensitivity, or areas that bleed easily. Treatment can start immediately, improving your chances of being completely cured of gum disease.
Gum disease is reversible but only if treatment is started in the early stages. Once gum disease progresses from the early stage to a more advanced stage, it is no longer reversible. With proper treatment, the condition can be managed, but it cannot be cured.Our dentist creates a treatment plan designed to manage your gum health and stop the disease from progressing.
What Is Periodontal Charting?
At Victorian Village Dental Care, we use periodontal charting to track and monitor the health of your gums as part of your dental hygiene examination.
Our dentist uses a specialized tool to measure your periodontal pockets, those small spaces between your teeth and gum tissue. If you have good oral health, the periodontal pockets are relatively small. However, if you are struggling with gum disease, the periodontal pockets tend to be bigger and deeper.
During your dental hygiene exam, Dr. Martinez will measure the periodontal pockets around every tooth. The size of the pocket can range from 2 mm to 12 mm. Our experienced dental hygienists will record each measurement in your chart.
If this is your first dental exam with us,, these numbers provide us with an understanding of your current gum health. If you are our current patient, we compare these measurements to measurements we have on file from previous exams to see if there are any noticeable changes. We create a treatment plan based on this information to address any current problems.
What Are Treatment Options for Gum Disease?
At Victorian Village Dental Care, we understand that gum disease is different for every patient, and treatment needs to be customized to meet the patient's individual needs and may include:
Professional teeth cleaning
Increasing the frequency of your dental exams and professional cleanings
Scaling and root planing – sometimes referred to as a deep cleaning
Use of topical or oral antibiotics
Surgery – bone grafts, gum grafts, and flap surgery/pocket reduction surgery are the most common surgical treatment options for gum disease
Our dental team will create a personalized treatment plan based on the severity of your gum disease and your current oral health. The goal of treatment is to cure or reverse gum disease if it is in the early stages. If gum disease is in a more advanced stage, treatment is focused on managing the disease to stop its progression and help patients achieve optimum oral health.
Explore Treatment Options for Gum Disease
Victorian Village Dental Care has experience helping patients in all stages of gum disease improve their oral health. Contact our Columbus, Ohio dental office at 614-298-1543 to request an appointment with Dr. Martinez.