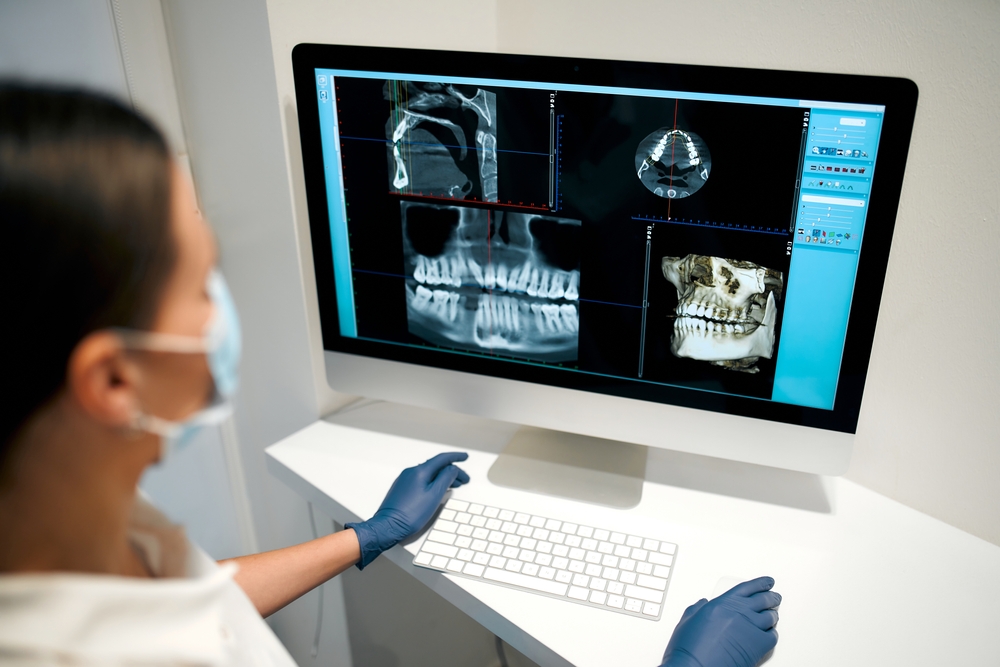 A visual dental exam provides a lot of information about the health of your teeth and gums, but it doesn't tell us everything. There are certain areas in your mouth, such as under the gums, along the jaw bone, and inside the tooth, that we cannot view with the naked eye. Victorian Village Dental Care in Columbus, OH is able to examine these areas thanks to dental X-Rays.
What Are the Benefits of Digital X-Rays?
Our dental practice switched from traditional film-based dental X-Rays to digital X-Rays to better serve our patients.
Less Radiation Exposure
Radiation exposure is a huge concern for our patients. Although digital dental X-Rays still use some radiation, the amount you are exposed to is considerably less than traditional X-Rays.
Improved Patient Comfort
Having traditional X-Rays taken was an unpleasant and time-consuming experience. Large, bulky paper tabs were placed in your mouth. You were then required to sit still, as even the slightest movement could cause the captured image on the X-Ray to appear blurred or distorted.
If the image wasn't captured clearly, the old paper tabs had to be removed, and new ones had to be placed. You then had to sit still again with the paper in your mouth as the X-ray was retaken.
Digital X-Rays make things much simpler. Gone are the bulky paper tabs. Instead, a digital sensor is used. The digital sensor is smaller than the paper tabs and, therefore, more comfortable for the patient.
You still have to sit still for digital X-Rays. However, we are able to take digital X-Rays quickly, so you are only sitting still for a few seconds. If you move and the captured image is distorted, we can quickly retake the X-Ray without requiring us to switch out the paper.
Some of the other reasons why we switched to digital include:
Higher quality images
Improve diagnostic accuracy
Environmentally friendly
Easy storage of images
Easy sharing of X-Rays with other dentists and specialists
Encourages patient participation in treatment decisions
Digital dental X-Rays allow Victorian Village Dental Care to provide exceptional dental care to the Columbus community. Contact our office today at 614-298-1543 to request an appointment for a new patient consultation with Dr. Martinez.