Dr. Rolando M. Martinez founded Victorian Village Dental Care in 2000, which is the longest existing private dental practice in the Short North, Italian Village and Victorian Village. He has been a practicing dentist since 1993, and holds a B.S. in Biology from University of Puerto Rico (Rio Piedras), a D.M.D. from University of Puerto Rico (San Juan), and a G.P.R. certification from The Ohio State University. He has also completed Invisalign training and is a Dawson Academy graduate. Dr. Martinez is a member of the ADA, ODA, Columbus Dental Society, Dawson Academy Study Club, and the Spectrum Study Club. He was named the Best Dentist of Columbus by the Columbus Monthly Magazine.
An outgoing, funny and animated dentist, Dr. Martinez also prides himself on being fair, detail-oriented and a perfectionist when it comes to dental care. He has loved being a part of people's health care since he was a child, and knew since he was in high school he wanted to be a dentist. He is fueled by his passion for helping people to achieve their dreams. Whether through a smile transformation or a single restoration, he loves working with patients to envision their goal, then through a fair and painless way, create a result that will satisfy and excite his patients' lives. One of his goals is to reach a point in his career that he could help underprivileged people with limited access to affordable dental care. He has always accepted fees from insurances that do not cover the costs for the excellent patient care he provides.
When not working, Dr. Martinez enjoys staying active playing volleyball, baking with his daughter and watching performing arts. He is an avid photographer and a fluent English and Spanish speaker. Dr. Martinez has worked in both public health and the private sector, and enjoys participating in continuing education courses. He also belongs to several study clubs and attends over 20 meetings with them per year. Known for his fun and animated personality, Dr. Martinez has patients that travel from all over Ohio and other states including California to visit him for his dentistry services.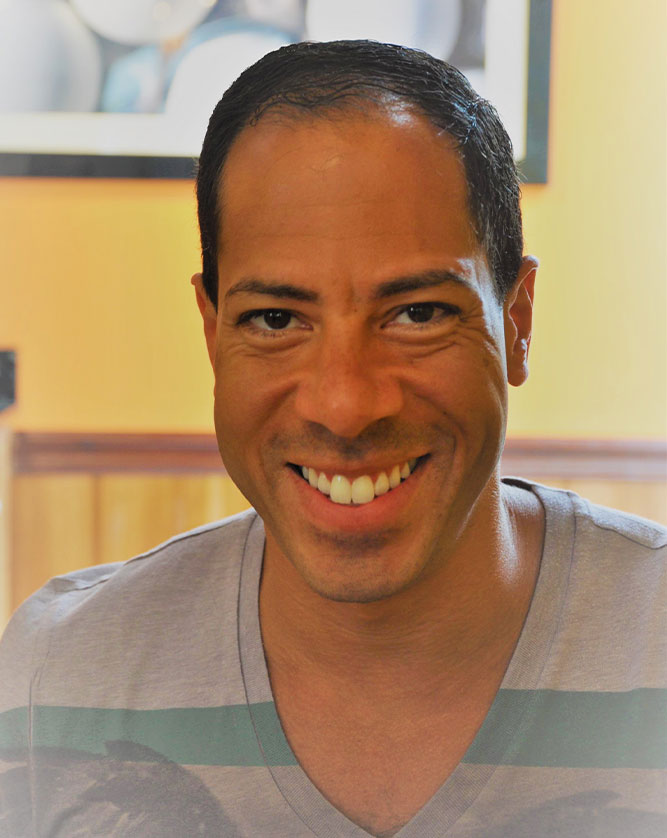 Schedule an appointment with Dr. Martinez