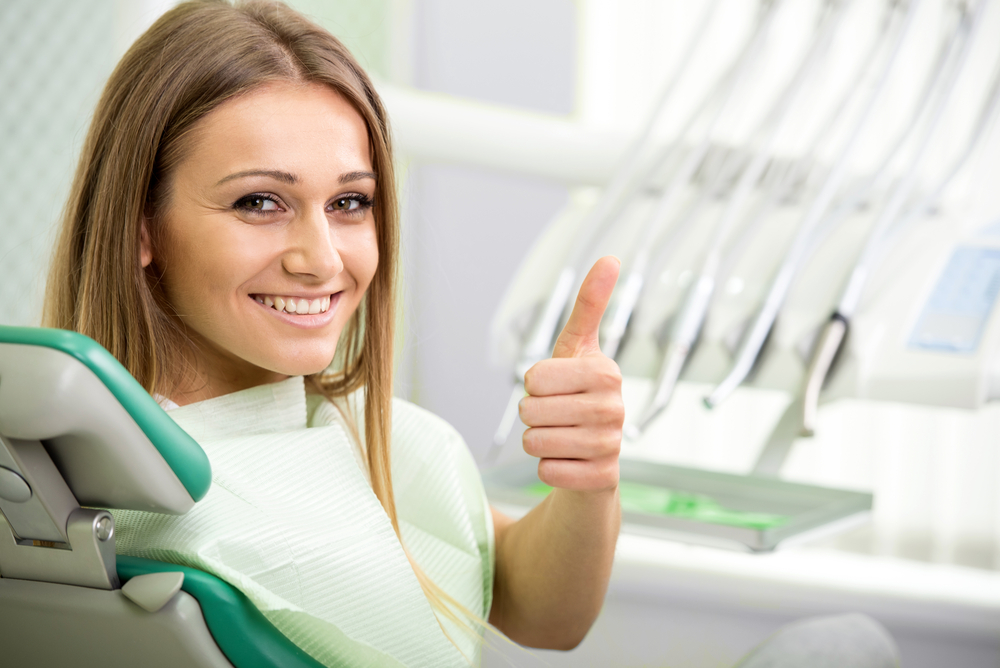 Pain or extreme discomfort is a common symptom of many dental emergencies. At Victorian Village Dental Care in Columbus, Ohio, we work to provide both immediate pain relief and long-term pain relief for any patient experiencing a dental emergency.
What to Expect During Your Emergency Dental Appointment
The main goal of an emergency dental appointment is pain relief. How the pain is relieved will depend upon the cause.
Our dental team will take digital imaging and X-Rays and conduct a complete exam to determine the cause of your pain. We then create a customized treatment plan that not only provides you with pain relief but also addresses the underlying problem.
For some dental emergencies, we may be able to perform the recommended treatment on the same day as your appointment. This provides you with immediate pain relief and optimizes your oral health.
If your recommended treatment requires multiple office visits or is time-consuming, we may not be able to perform the procedure on the same day as your emergency dental appointment.
This doesn't mean we will send you home in pain. We will work to provide you with recommendations for ways to manage your pain until you can schedule additional appointments for treatment. There may even be some treatments or procedures that can be done to provide you with short-term, temporary pain relief.
What Happens if a Tooth is Infected?
We take a two-step approach to treating dental abscesses or infection. First, we immediately treat the infection, usually with oral antibiotics. Once the infection is cleared up, we will then have you return for additional treatment that addresses the underlying issue that caused the infection.
Many times, simply treating the infection helps relieve any pain and discomfort. However, just because the pain has stopped doesn't mean all your problems are solved. It is still important to follow through with the treatment Dr. Martinez recommends as it will treat the underlying cause of the pain and prevent future infections.
How Our Dental Office Helps With Pain Management
Pain management begins immediately upon the first point of contact with our office. As soon as you notify us that you are experiencing a dental emergency, our dental team works to help you find solutions that can help minimize your pain.
Some examples of things our dental team may recommend you do until Dr. Martinez can see you for emergency dental care include:
Applying ice packs or cold compresses to the inside or outside of the mouth
Rinsing with warm water and salt
Avoiding certain types of foods – For example, avoid eating foods that are sticky or extremely hard as they may aggravate a current dental problem or cause additional damage to a broken or fractured tooth.
Taking certain types of over-the-counter pain medications
It is important to follow the advice of our dental team when it comes to pain relief. Do not try any of these solutions without first contacting our office and having us assess your situation.
Get Help for Your Dental Pain
There is no reason to sit around in pain. If you are experiencing any type of dental or oral pain, we encourage you to call our dental office at (614) 298-1543 as soon as possible. Our team will arrange for you to be seen by Dr. Martinez. We may be able to offer you a same-day or next-day appointment depending on the dental emergency and our availability.