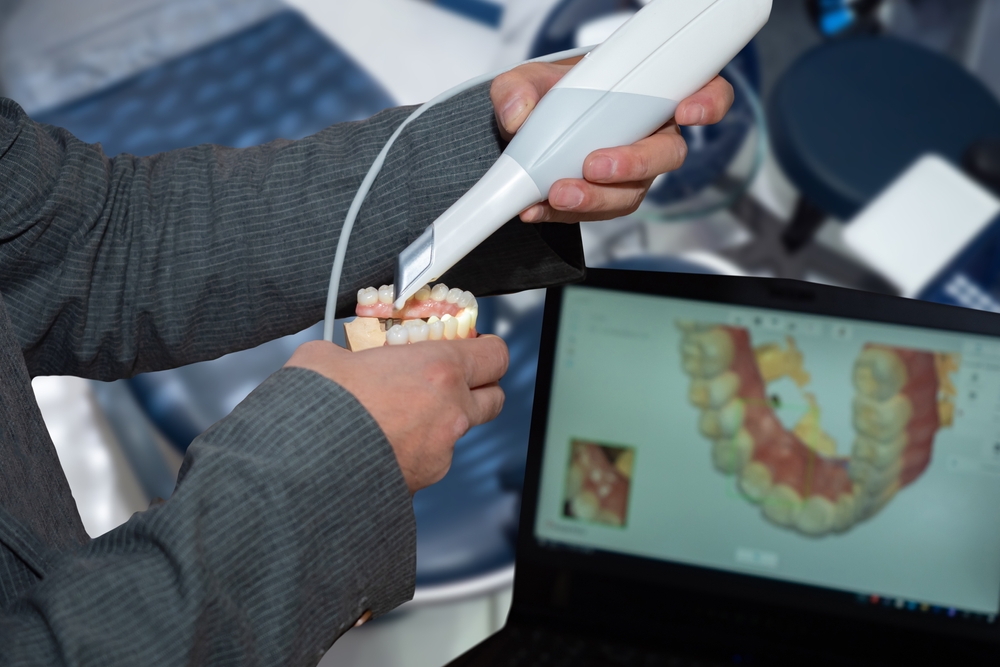 At Victorian Village Dental Care, we strive to offer our patients high-quality dental care at affordable prices. Equipping our dental office with the latest state-of-the-art dental technology allows us to provide exceptional dental care to the Columbus community.
What Dental Technology Do We Use?
Dental technology is always changing. We utilize the latest, most up-to-date dental technology at our dental office.
Some examples of the advanced dental technology used by our dental team include:
Digital X-rays
Intraoral cameras
Digital Impressions with the iTero scanner.
How Do We Use Dental Technology?
We use our advanced dental technology for almost all preventative, restorative, cosmetic and orthodontic treatments and procedures, for example:
Creating customized treatment plans for all dental services
Taking measurements and images that are used to create dental restorations such as bridges, crowns and implants
Monitoring your oral health to determine if a certain dental problem, such as gum disease, is progressing
Developing a better understanding of your current oral health
Assessing whether a treatment or procedure is successful
Diagnosing dental problems below the gum line or between teeth that can't be seen with the naked eye
Using computer software programs to show patients what types of changes and enhancements they could see with certain treatments and procedures
Sharing digital images and impressions with other providers or specialists
How Does Dental Technology Benefit Me?
The patient experience becomes much more enjoyable through state-of-the-art technology. Our ability to quickly take X-rays, impressions, and other imaging reduces appointment times. Not only does this make it easier for us to accommodate our patients' busy schedules, but it means our patients spend less time in the dental chair and more time doing things they enjoy.
The latest dental technology also eliminates many things that make dental appointments uncomfortable. For example, patients no longer have to sit for prolonged periods as we take X-rays. They also no longer have to go through the messy process of using putty and bulky trays to create a physical impression.
We invite you to visit our dental office in Columbus, Ohio to see how we use advanced dental technology to provide high-quality dental care. Call us at 614-298-1543 to request a consultation to discuss our cosmetic, restorative, and orthodontic services.