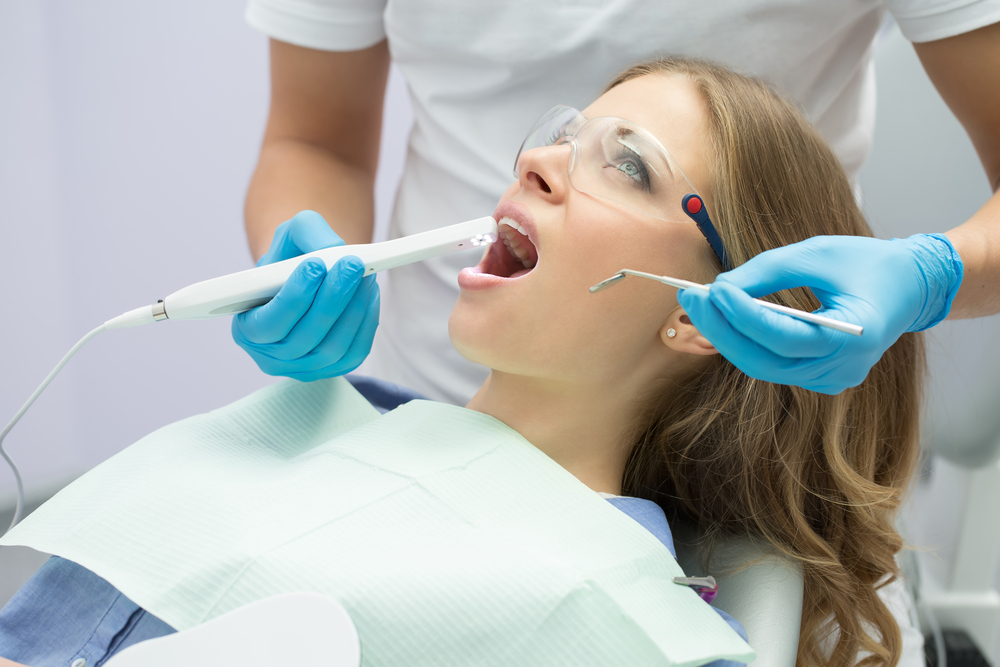 At Victorian Village Dental Care, we want to help you make informed decisions about your dental care. Our use of intraoral cameras allows our patients to see exactly what we see when we are conducting an examination.
Why Use an Intraoral Camera?
Your mouth is filled with dozens, if not hundreds, of hard-to-see areas. Before the use of intraoral cameras, these areas remained hidden, and problems went unnoticed until they started to cause noticeable symptoms. With intraoral cameras, these areas no longer remain out of sight.
Intraoral cameras have a number of features, such as high-resolution imaging, zoom capabilities, and a camera that can twist, turn and rotate, that allow us to view these hard-to-see areas. By getting a clearer view of these areas, abnormalities are easier to spot.
Intraoral cameras help us find:
Tooth damage
Enamel erosion
Cavities
Gum inflammation
Old dental restorations that may need to be replaced
Lesions
Understand Your Oral Health Needs
Dr. Martinez uses the intraoral camera to capture clear, detailed images of your teeth and gums. These images can be projected onto a nearby monitor so you can see for yourself the state of your oral health.
If there are problems, the images combined with our dental team's detailed explanations can help you better understand the situation. We find that patients who are well-informed about their oral health feel more comfortable and confident about making treatment decisions.
Other Benefits of Intraoral Cameras
Some of the other ways our use of intraoral cameras benefits our patients include:
The clear, detailed images from the intraoral camera allows us to diagnose many dental problems in their early stages when they are easier to treat.
Improves communication between dentist and patient.
Comparing images between appointments to monitor and track progress is easy, leading to more effective treatment recommendations.
Sharing the images from the intraoral camera with other dental offices and healthcare professionals is simple. This is extremely important if we refer you for specialized care.
Intraoral cameras are about the size of a pen. Its small size lets us capture detailed images without compromising our patients' comfort. The entire process is quick and pain-free.
Victorian Village Dental Care of Columbus, OH has successfully incorporated the use of intraoral cameras into all areas of dental care, from preventative and restorative dentistry to cosmetic and orthodontic care. Request an appointment for a new patient exam and see for yourself the amazing images we capture thanks to our intraoral camera.