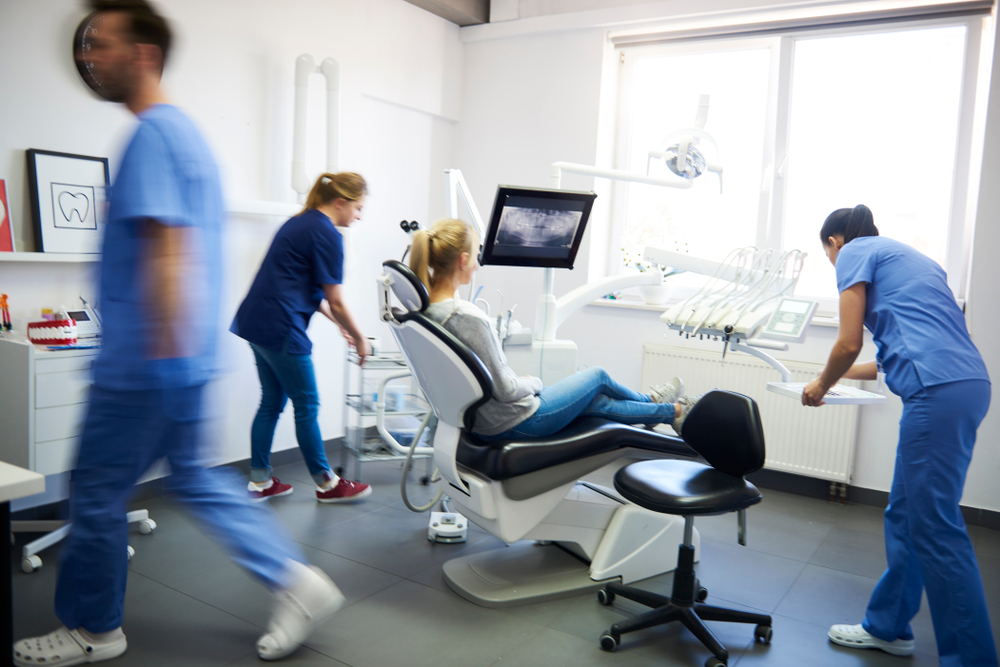 When a dental emergency occurs, know that the team at Victorian Village Dental Care in Columbus, Ohio will be there to help you. Whether you are a new patient or have been our patient for years, you can rest easy knowing that we will be there when you need us most.
Why Choose Victorian Village Dental Care for Emergency Dental Care?
To make things easier for our patients, we are committed to providing quality emergency dental care in a comfortable and calming manner.
From the first moment of contact with our office during an emergency, our dental team will offer reassurance, support and guidance. We will do everything we can to help you get the dental care you need so you are no longer in pain.
Once you arrive at our office for emergency dental care, your comfort is our priority. To help patients feel more comfortable during their appointment, we offer several amenities ranging from complimentary pillows and blankets to TVs and headphones in our treatment rooms.
Emergency Dental Services Offered at Our Office
Every dentist has a different definition of emergency dental services. At Victorian Village Dental Care, a dental emergency is a situation in which immediate treatment is needed to relieve pain and discomfort or to prevent infection or blood loss.
Some examples of dental emergencies that we treat at our Columbus, Ohio office include:
Severe toothache – pain is usually intense and comes on suddenly
Severely chipped, cracked or broken teeth
Loose permanent teeth
Some soft tissue injuries
Exposed nerve – often occurs when a tooth is damaged either by injury or severe decay
Swollen or bleeding gums that won't stop
Broken or lost dental fillings
Abscesses or infection
What To Expect When Receiving Emergency Dental Care
Most emergency dental problems cannot be treated in a single appointment. However, that doesn't mean you will continue to be in pain or discomfort until the issue is addressed.
During your appointment, Dr. Martinez will do a thorough examination and come up with both a short-term and a long-term treatment plan. The short-term treatment plan is focused on providing immediate, yet temporary, relief from serious issues such as pain, swelling, bleeding and infection. The long-term treatment plan focuses on addressing the underlying issues that caused your problems.
This approach provides immediate pain relief. Patients do not have to continue suffering until their next scheduled appointment. It also gives our patients time to think about how they wish to proceed with treatment.
We understand that patients who come to us for dental emergencies are in pain and often are not up to making important decisions about their dental care. By providing immediate pain relief, we are able to make patients comfortable and give them more time to think about their treatment options.
We Are Here for You When You Need Us Most.
Experiencing a dental emergency right now? Don't panic. Pick up the phone and give us a call at (614) 298-1543. Our dental team will assess the situation and determine if you need to be seen right away. Same-day appointments can often be scheduled for dental emergencies.