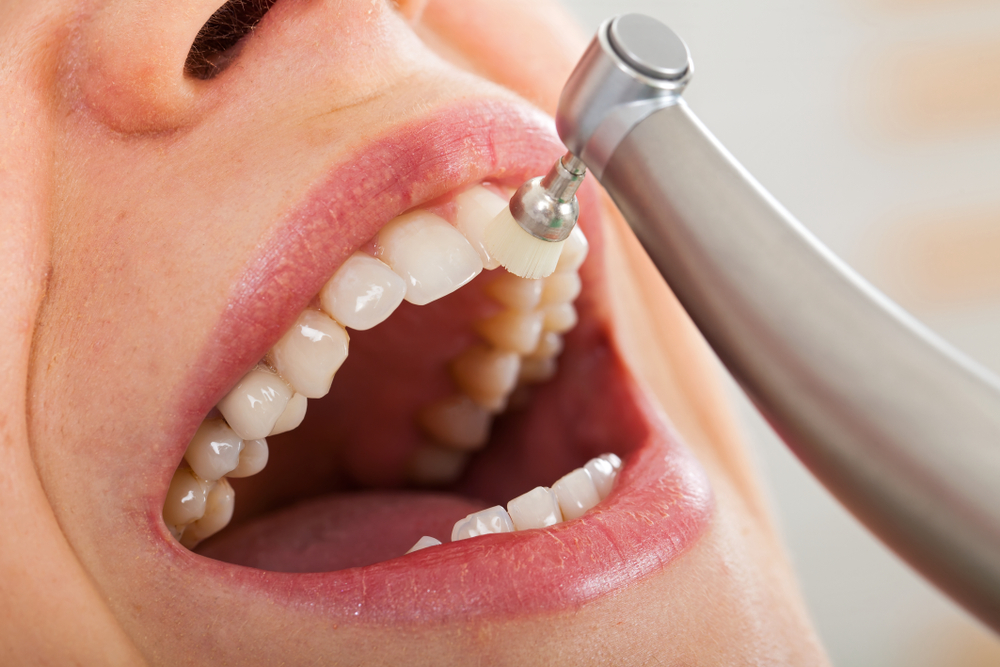 Everyone can benefit from professional fluoride treatments. However, they are especially important if you are at risk of developing cavities.
At Victorian Village Dental Care in Columbus, Ohio, we offer fluoride treatments to patients as part of their regularly scheduled dental hygiene exams. Learn more about how fluoride treatments help you to maintain your oral health.
Why Are Fluoride Treatments Important?
Every tooth in your mouth is covered by dental enamel which is extremely hard and acts as a protective shield. It protects your teeth from injury, infection and tooth decay. Unfortunately, dental enamel doesn't stay strong forever. It can weaken over time.
Fluoride treatments can help you fight against cavities and tooth decay by strengthening your teeth. During treatment, the fluoride is applied directly to the surface of the teeth. The absorbed fluoride acts as a replacement for the lost minerals which weakened your teeth. By replacing these lost minerals with the help of the fluoride, your teeth become harder and stronger.
How Fluoride Treatments Protect Dental Restorations
Any type of restorative dental work, such as dental fillings, a root canal or a dental crown placement, increases your risk of developing cavities and tooth decay. Your risk for cavities and tooth decay increases because tiny margins and edges around the restorative work can trap bacteria, food particles, and decay.
If the bacteria, food particles and decay are left untreated, cavities will start to form under the restorative treatments. The only option available to you if this happens is to have the entire dental restoration redone, which can be costly.
Getting fluoride treatments will help you protect your investment. The fluoride adds an extra layer of protection around the edges and margins created by restorative dental work. The extra protection reduces your risk of tooth decay and cavities.
Who Should Consider Getting Fluoride Treatments?
The toothpaste and mouthwash you use at home probably contain fluoride. The water you drink contains added fluoride. Even with all this fluoride readily available, any person, regardless of age, could benefit from fluoride treatments.
You may want to consider getting fluoride treatments if you:
Have a history of tooth decay, gum disease or cavities
Experiencing gum recession – The tooth exposed from the recessed gum is extremely soft and susceptible to cavities and tooth decay
Experience dry mouth – Lack of saliva allows bacteria and tooth decay to grow rapidly and spread throughout the mouth
If you take certain prescription medications which can cause dry mouth
Over the age of 50 – Your risk for root decay increases as you age
See if Fluoride Treatments Are Right for You
At Victorian Village Dental Care, we understand some people are reluctant to get additional fluoride treatments so our dental team will never pressure you to get them. We will provide you with the information you need to make well-informed decisions regarding your dental care.
We encourage our patients to ask questions and voice their concerns about fluoride treatments. This allows us to have an open and honest discussion with you about how you may or may not benefit from fluoride treatments.
If you determine fluoride treatment isn't right for you, our dental team can provide recommendations and guidance on things you can do to enhance and maintain your oral health.
Contact us today at 614-298-1543 to request an appointment or to speak with our experienced dental team about fluoride treatments. We look forward to helping you improve your oral health.