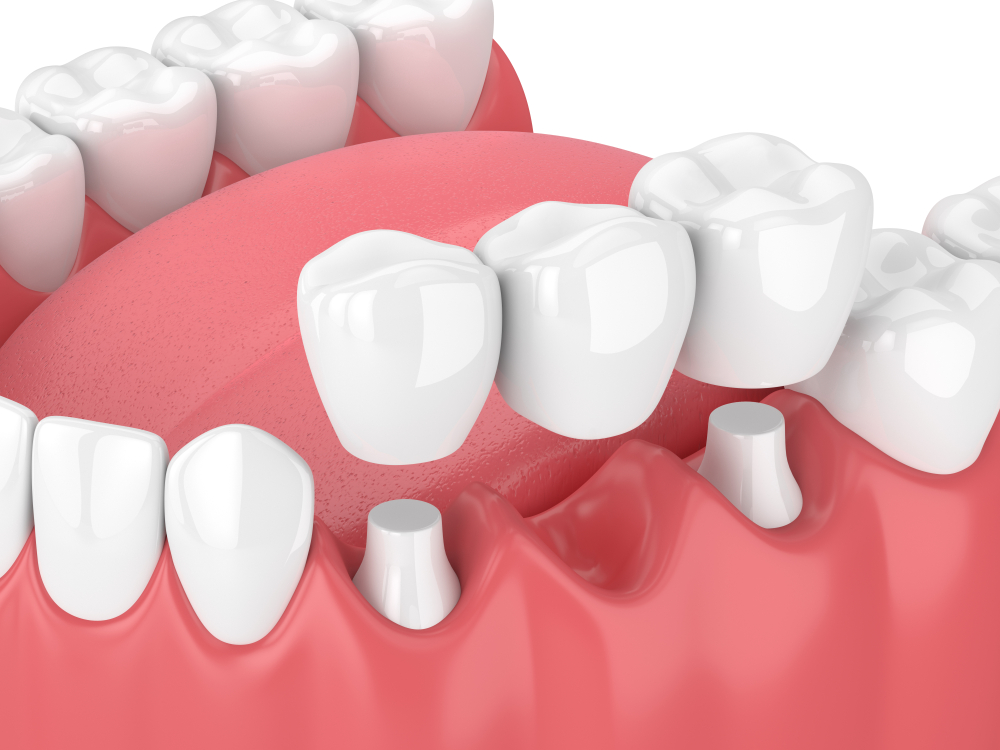 Even a single missing tooth can cause your remaining teeth to shift position. You may even experience difficulty eating and talking. Replacing the missing tooth with a dental bridge can address these issues.
Dr. Martinez at Victorian Village Dental Care in Columbus, OH has experience creating and placing dental bridges.
Why Is Replacing Missing Teeth Important?
A single missing tooth might not seem like a big deal, especially if the tooth is in the back of the mouth, but over time it can cause a number of oral health and general health problems, including:
Bone loss from missing teeth can change the shape or appearance of your face, typically in the jaw and cheek areas.
The space from the missing tooth/teeth causes the remaining teeth to naturally shift and change position, creating other dental problems.
Difficulty chewing and speaking
Pain and other joint issues in the jaw can result from the misalignment of the remaining teeth or because of difficulty with chewing.
The more teeth you are missing, the higher your risk of experiencing these problems. Using a dental bridge to replace missing teeth will optimize your oral and general health.
What Is a Bridge?
Just like the name suggests, a bridge is a customized dental appliance that essentially "bridges" or closes the gap caused by missing teeth.
A dental bridge contains a custom-made artificial tooth that will function and look just like your natural teeth. However, instead of being supported by a root in the gums, it is supported by the teeth on both sides of the gap.
To provide support and stability for the dental bridge, crowns are placed on the supporting teeth. The dental crowns also act as a holder for the artificial tooth that will fill in the gap.
Who Is a Good Candidate for a Dental Bridge?
A good candidate for dental bridges often has the following qualities:
Good oral health – The teeth on either side of the gap need to be healthy and strong to support the dental bridge. The crown of the surrounding teeth (the part of the tooth above the gum line) can have some damage, but the two teeth must have healthy, strong roots and be mostly structurally sound.
Dental bridges are only designed to replace one or two teeth. The teeth tend to be located next to each other. If you are missing multiple teeth in your mouth, other dental restoration treatments may provide better support and stability.
Tooth decay and gum disease can still occur around the dental bridge. A good candidate is willing to practice good oral hygiene to prevent dental problems from occurring.
Victorian Village Dental Care wants to give you the best chance at having your restorative dental treatment be a success. Before performing a dental bridge procedure, Dr. Martinez will conduct a thorough examination and take digital X-Rays and images to determine if this is the right option for you. If you aren't a good candidate for a dental bridge, Dr. Martinez can recommend other restorative dental treatments that can help restore your smile and improve your oral health.
Request an appointment for a restorative dental consultation to discuss dental bridges and other treatment options with Dr. Martinez in Columbus, OH.