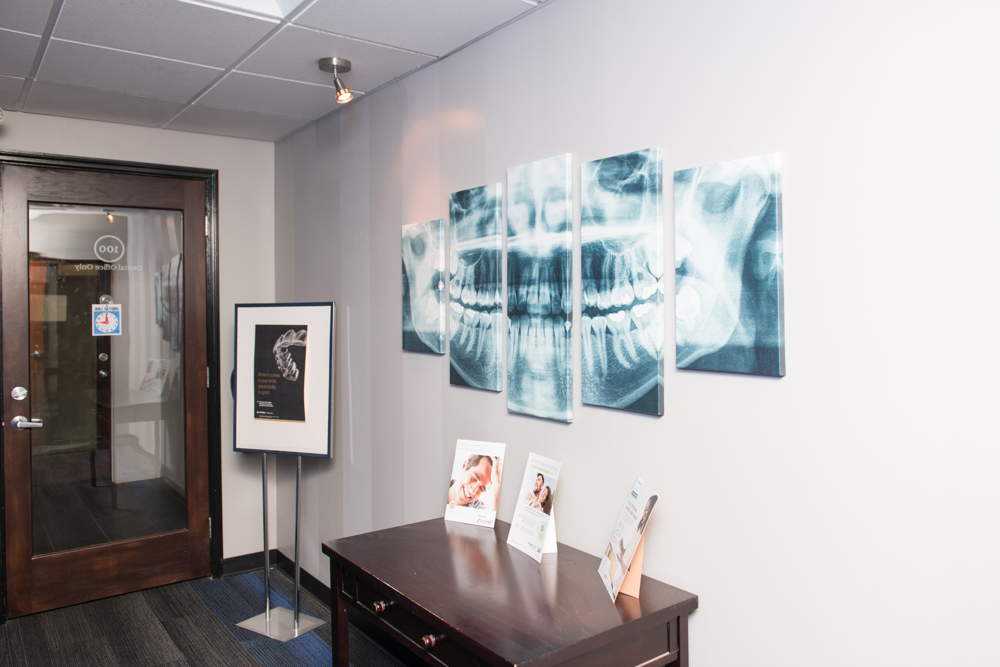 At Victorian Village Dental Care, we believe patient education is an important part of dental care. We encourage our patients to ask questions and learn more about the services, treatments and procedures we offer at our dental office in Columbus, Ohio, and how you can improve your oral health.
Is There a Difference Between Preventative Dentistry and General Dentistry?
The terms preventative and general are often used interchangeably when describing dental care, but they refer to different things.
Preventative dentistry involves services and treatments that help with oral health maintenance. This type of dentistry aims to keep you in good oral health, making you less likely to experience dental problems, such as gum disease and tooth decay, in the future.
Some examples of preventative dentistry include routine dental exams, professional teeth cleanings, fluoride treatments, scaling and root planing, and sealants. Even educating patients on the importance of practicing good oral hygiene and proper brushing and flossing techniques is a part of preventative dentistry.
General dentistry involves treatment and procedures to help patients maintain and improve their oral health. Preventative dentistry is a part of general dentistry and includes restorative dentistry, such as fillings, dental crowns, and bridges.
At Victorian Village Dental Care, you don't have to worry about whether you need general or preventative dentistry because we perform both types to help patients restore their smiles. Once a smile is restored, our preventative dental services help with the maintenance.
If a Tooth Falls Out Due to an Injury or Accident, Can It Be Put Back?
Time is of the essence when an injury or accident causes a tooth to fall out. The tooth may be able to be saved if emergency dental treatment is administered within 30 minutes.
Victorian Village Dental Care offers emergency dental services that, if sought immediately, may be able to save your tooth.
If an accident or injury caused you to lose a tooth, call us immediately at 614-298-1543. Our dental team can help you get seen right away and advise you on things you can do to preserve the tooth.
Do You Provide Dental Care in Other Languages Besides English?
Yes! Victorian Village Dental Care can accommodate you if you prefer to receive dental care in Spanish. Just let us know when you request your appointment, and we will make accommodations so you can receive dental care in your preferred language.
Am I Too Old for Orthodontic Treatment?
No! No one is ever too old for orthodontic treatment. Request a consultation with Dr. Martinez to see what orthodontic treatment options may be available.
What Is the Difference Between a Full Mouth Reconstruction and a Smile Makeover?
Full mouth reconstruction and smile makeovers involve performing a combination of treatments and procedures to help you improve your smile. The difference between the two is why a patient is changing their smile.
Patients getting a full mouth reconstruction are doing so because it is necessary to improve their oral health.
Patients receiving a smile makeover are doing so by choice. They are choosing to undergo a smile makeover not to improve their oral health, but because they want to change their smile.
Interested in seeing if you could benefit from a smile makeover or a full mouth reconstruction? Request a consultation to discuss your smile goals.
Don't see your question answered here? Feel free to call us at 614-298-1543. Our dental team will do our best to answer any questions you may have, or we can schedule you for an appointment to address specific questions or concerns.