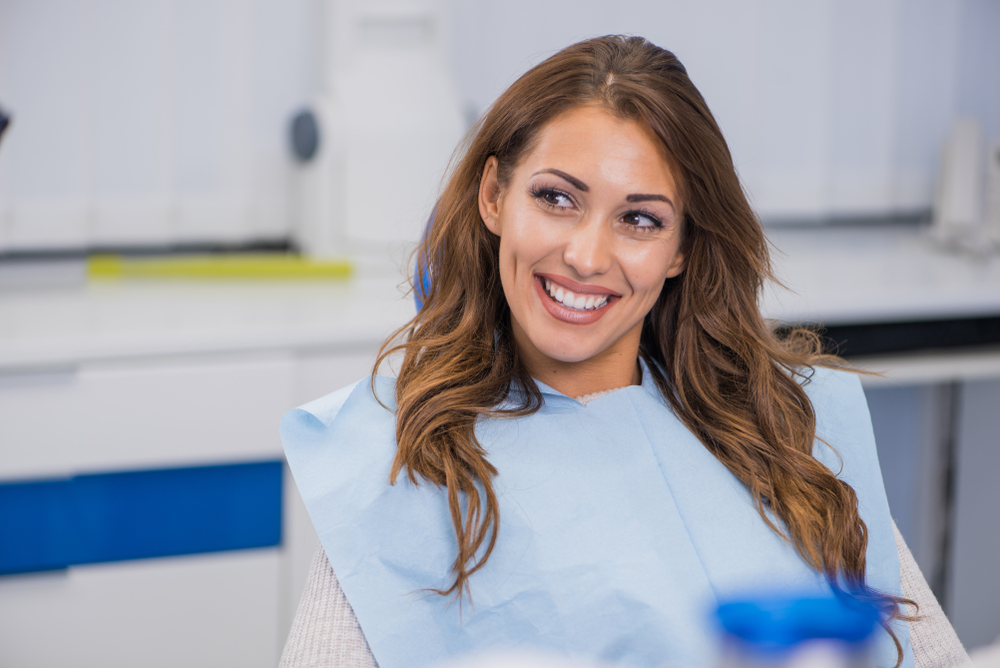 At Victorian Village Dental Care in Columbus, Ohio, we care about your entire oral health, not just your teeth and gums. That is why oral cancer screenings are performed as part of our patients' regularly scheduled dental hygiene exams and are available upon request.
Why Oral Cancer Screenings Are So Important
Often, our dentist is the first to notice any changes to the teeth, gums, tongue, mouth and surrounding areas that could be caused by oral cancer. In fact, it isn't uncommon for our dentist to notice the signs and symptoms of oral cancer before you do, as many of the changes, such as the development of a lump or lesion, are asymptomatic, especially in the early stages.
An oral cancer screening allows Dr. Martinez to conduct a thorough examination and identify any signs or symptoms that could be caused by oral cancer. The goal is to identify oral cancer in its early stages, before it has had a chance to spread, when treatment tends to be more successful.
Who Should Get an Oral Cancer Screening?
Dr. Martinez strongly recommends every patient, regardless of age and risk factors, get an oral cancer screening as part of their routine dental exam or check-up.
It is especially important to get regular oral cancer screenings if you are at an increased risk for the disease. The following factors may increase your risk for oral cancer:
Family history of oral cancer
Smoking tobacco products
Using chewing tobacco
Weakened immune system
Excessive alcohol consumption
Excessive or prolonged sun exposure to the mouth or lips
Even if you aren't at risk for oral cancer, it is still important to have regular oral cancer screenings. Many people who were diagnosed with oral cancer were not considered high risk. Regular oral cancer screenings can detect the disease early before it has had the chance to spread.
What Happens During an Oral Cancer Screening?
An oral cancer screening takes approximately five minutes to complete. The whole screening can be broken up into two parts: visual examination and physical examination.
The visual examination typically starts with an inspection of the lips, neck, face, and nose for any changes or abnormalities. Our dentist is looking for any signs of swelling, development of bumps or lumps, large patches of discoloration, ulcers or other asymmetries.
After visually examining these areas, our dentist will look inside your mouth and inspect your gums, tongue, cheeks, back of the throat and roof of the mouth. Again, Dr. Martinez is looking for any noticeable changes or signs of oral cancer.
The physical examination of the oral cancer screening involves feeling for any masses or lumps by palpitating or lightly tapping the area around the jaw, under the chin and the head. You will also be asked to open your mouth and move your tongue to see if you experience any pain or have any difficulty with movement.
If symptoms of oral cancer are present during a screening, Dr. Martinez and our dental team can provide you with appropriate referrals to medical professionals for proper diagnosis and treatment.
Ask Us About Oral Cancer Screenings
Victorian Village Dental Care offers oral cancer screenings for both current and new patients. Current patients can inquire about oral cancer screenings at their next regularly scheduled appointment or call our office to schedule an appointment for a screening.New patients interested in getting an oral cancer screening are encouraged to request an appointment at (614) 298-1543 or by filling out our contact us form. Our team will answer any questions and help you arrange a time to stop by our dental office in Columbus, Ohio for a new patient exam. We look forward to welcoming you to our dental family.