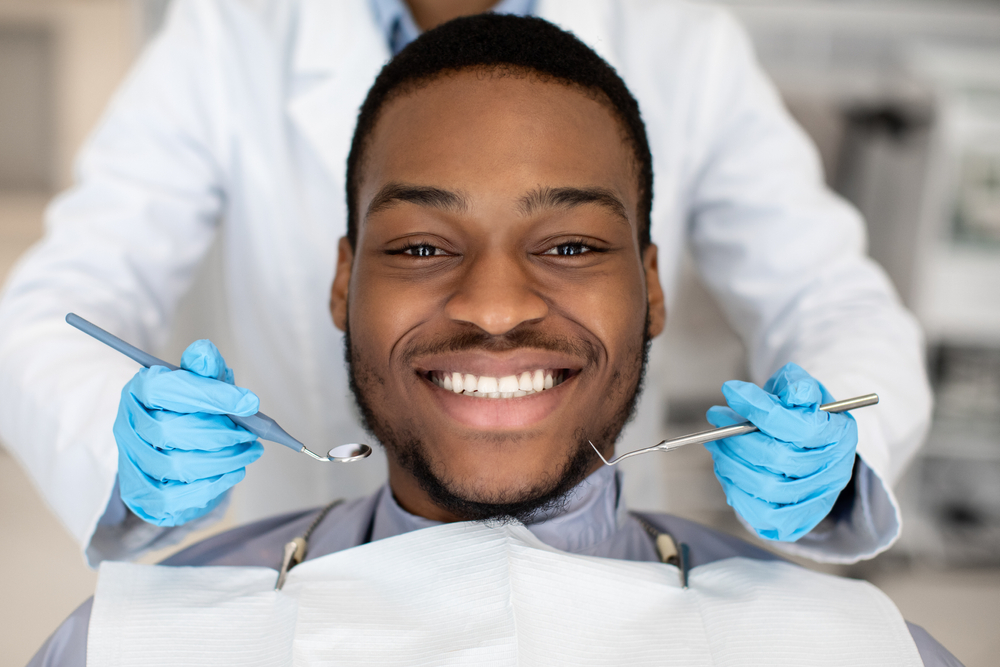 Every patient's version of the perfect smile is different. At Victorian Village Dental Care in Columbus, Ohio, our experienced dental team works closely with you to understand your vision for your smile. We want to know what you like, what you don't like, and what changes you want to see.
Once we know what your idea of a perfect smile is, we can start working to make your "smile dream" a reality. We create a personalized treatment plan that will enhance and change your smile so you get the smile you have always wanted.
What Cosmetic Dental Treatments Are Available?
Our patients can feel confident that they will get the results they want by receiving care from a dental team they know and trust. At Victorian Village Dental Care, we perform several cosmetic dental procedures and treatments right here in our office:
Creating smiles can be a multi-step process. Many times, multiple cosmetic dental procedures and treatments must be used to achieve the desired outcome and get that perfect smile. Sometimes, procedures typically reserved for restorative dentistry, such as dental crowns and bridges, or even orthodontic dental services, such as Invisalign, can be used to change your smile.
Dr. Martinez has experience creating treatment plans that produce amazing results. He is passionate about helping patients find the right combination of treatments to get them the smile of their dreams.
How Cosmetic Dentistry Can Change Your Smile
Advances in dental technology have made it possible to change almost every aspect of your smile, including:
Changing the color of your teeth
Closing small gaps that appeared between teeth
Correcting minor chips on the surface of teeth
Changing the shape of your teeth – Some cosmetic dental procedures can make teeth appear longer, shorter, wider, or thinner.
Increasing or decreasing the amount of gum that is visible when smiling – This can make smiles appear less "gummy," or it can be done to change the appearance of your teeth and make them appear longer or shorter.
Making teeth appear straighter and properly aligned – Some cosmetic dental procedures can create the appearance of a straighter smile if minor corrections are needed. For more complex corrections, orthodontic treatments can help correct overcrowded, misaligned, and crooked teeth.
Envision Your New Smile With Digital Imaging
Sometimes it can be difficult to imagine what your smile will look like when treatment is complete. At Victorian Village Dental Care, we can use digital imaging to show you what types of results you can expect from certain cosmetic dental procedures and treatments.
Our dental team takes a current digital photo of your teeth and smile. We then use specialized software to show you what your teeth and smile will look like after treatment. If the prospective changes aren't what you expected or wanted, we can adjust your treatment plan or recommend other procedures so you get the smile of your dreams.
Let Us Help You Achieve Your Smile Goals
Request an appointment for a consultation with Dr. Martinez and see how our cosmetic dentistry services can transform your smile.