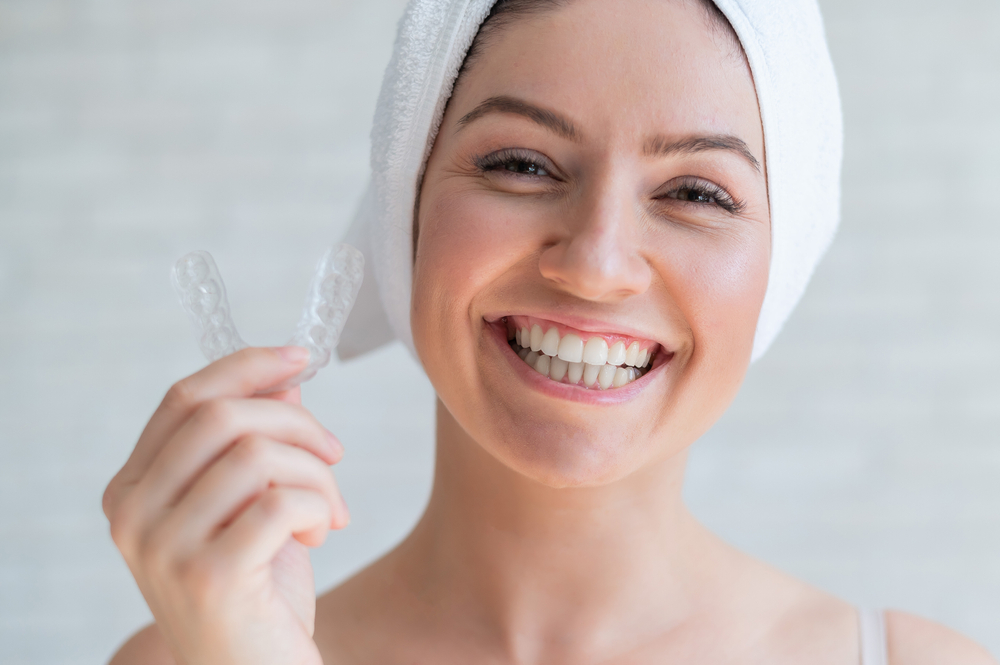 At Victorian Village Dental Care, our custom-made nightguards will not only protect your teeth while you sleep, but they could help you get a better night's rest.
Why Wear a Nightguard?
We have very little control over what we do while we sleep. Unfortunately, some people unconsciously clench or grind their teeth in their sleep. The intense pressure from clenching your teeth and the constant grinding movement can gradually weaken the enamel of your teeth. This makes it easier for teeth to chip, crack and break.
Dental restorations, such as fillings, and certain cosmetic dental procedures, such as veneers or bonding, can also be damaged from the nighttime teeth grinding and clenching.
A nightguard protects your teeth and dental restorations by acting as a cushion between them. The nightguard can lessen the pressure on your teeth when you clench them. It can also prevent teeth from coming into contact with each other should you unconsciously grind your teeth in your sleep.
How Does a Nightguard Help With Jaw and Facial Pain?
Temporomandibular joint disorder can cause you to experience chronic pain and discomfort in the jaw, neck, face and ears. The pain can become so severe that it is difficult to eat or speak.
Bruxism, which is the excessive clenching or grinding of teeth, is the most common cause of TMJ disorders. The constant movement and pressure from grinding and clenching your teeth can irritate the muscles, ligaments and nerves that support and connect the jaw to the skull.
Wearing a nightguard can reduce your risk for TMJ disorders by relieving some of the pressure that is caused by clenching and grinding your teeth. This may help you to experience pain relief.
How Does a Nightguard Improve Sleep Quality?
First, it helps to relieve pain and discomfort from TMJ disorders and nighttime teeth grinding or clenching. You will find that you sleep better when you aren't experiencing chronic pain and discomfort.
The second way nightguards work to improve your sleep quality is by preventing snoring. When you wear a nightguard, it creates a passageway between your upper and lower jaw. This passageway increases your airflow. With increased airflow, your snoring may stop as you can breathe more easily.
Which Nightguard Is Right for Me?
There are two types of nightguards: one-size-fits-all available for purchase at local stores and custom-made ones you get at the dentist. Dr. Martinez recommends making the investment and getting a custom-made nightguard.
Some of the reasons why customized nightguards are preferred over store-bought ones include:
Comfort – Customized nightguards are thinner and less bulky
Customized support for areas that experience intense pressure from teeth grinding and clenching
Last longer – With proper care and cleaning, a custom-made nightguard can last up to 5 years
Proper fit – Customized nightguards are less likely to fall out at night as they are tailor-made just for you
Dr. Martinez is experienced in creating and designing custom-made nightguards that can protect your teeth. Call us at (614) 298-1543 to request an appointment at our dental office in Columbus, Ohio to discuss nightguards.