Full Mouth Reconstruction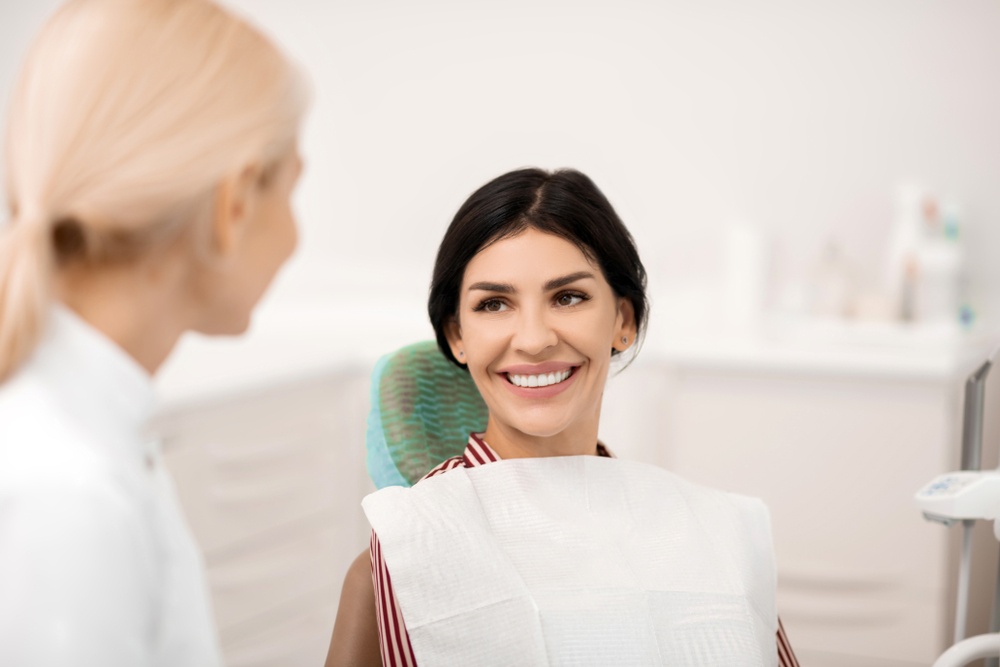 Knowing what reconstructive dental treatment will improve the aesthetics and health of your smile is relatively easy when only one or two teeth need to be restored, rebuilt, or replaced. The situation becomes more complex the more teeth you need to restore.
Typically, when most or all of your teeth need restorative work, it is because multiple dental and oral health problems need to be addressed. Victorian Village Dental Care in Columbus, Ohio has experience creating treatment plans for patients who need extensive dental care to optimize their oral health.
What Is a Full Mouth Restoration?
As the name suggests, a full mouth restoration is about addressing all the problems impacting your oral health. Before beginning a full mouth restoration, our dental team will thoroughly examine your teeth, gums, and even facial structure and bite to better understand the current state of your oral health.
After your examination, our dental team will determine what treatments need to be performed to improve your oral health. Treatment options can range from preventative dental procedures such as fillings and scaling and root planing to restorative treatments like dental bridges, implants or crowns.
What Does a Full Mouth Restoration Correct?
Almost any type of problem you could experience with your teeth or gums can be corrected with a full mouth restoration.
Some examples of common dental and oral health problems that a full mouth restoration addresses include:
Cavities
Tooth decay
Enamel erosion
Staining and discoloration
Damaged teeth – chips, cracks, and fractures
Gingivitis
Severe periodontal disease
Gum recession
Loss of bone in the jaw
Teeth sensitivity
Abscesses and other infections
Filling gaps created by missing teeth
Straightening teeth
Teeth grinding or clenching
Jaw pain
Weak bite
Misaligned teeth that cause bite issues
Customized Treatment Plans
A lot of information is needed to create your full mouth reconstruction. To make decisions about treatment recommendations, we may need to:
Use an intraoral camera to take digital photos of your teeth, gums and smile
Take digital impressions for dental restorations. We also use digital impressions to assess the alignment of your bite.
Take digital X-rays to provide us with a better understanding of the health of your teeth, gums, and bone structures.
Request dental records and images from previous dentists to see how your oral health has changed over time.
We may not be able to create a full treatment plan in a single visit. We do our best to complete an examination and take all imaging in a single appointment. Still, multiple appointments may be needed to create a comprehensive treatment plan that addresses all of your dental and oral health goals.
Get You the Smile You Deserve
At Victorian Village Dental Care, we are committed to helping you get a healthy smile. We encourage you to call our office at 614-298-1543 to request a consultation.