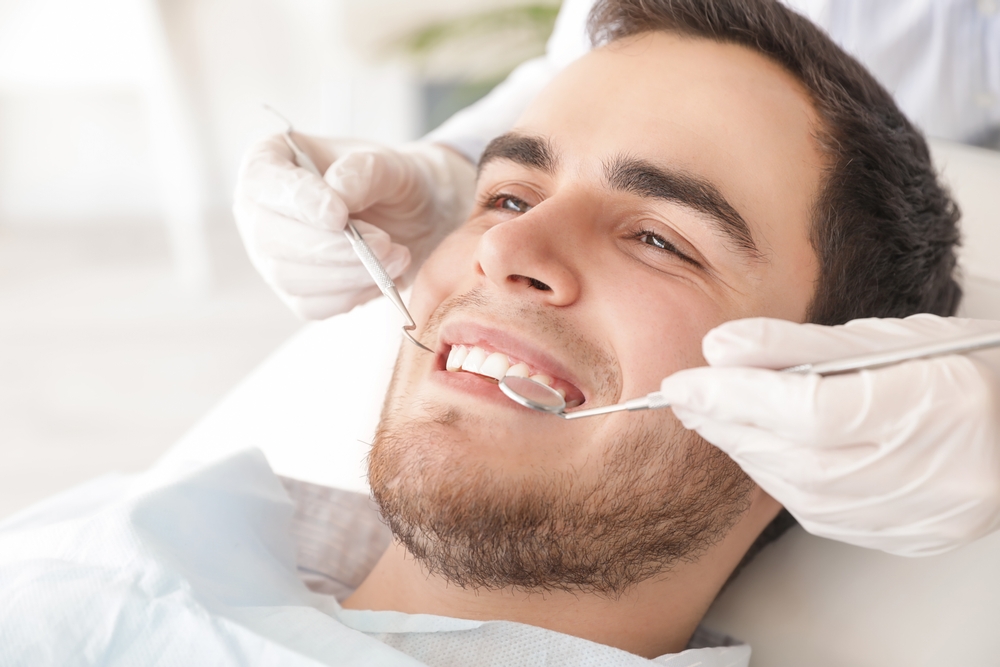 Plaque and tartar can be removed on the teeth's surface above the gum line fairly easily. It becomes more difficult when the plaque and tartar form below the gum. When this happens, Dr. Martinez at Victorian Village Dental Care in Columbus, Ohio may recommend scaling or root planing.
What Are Scaling and Root Planing?
Scaling and root planing are actually two different types of procedures. However, they are grouped together because they are almost always performed at the same time.
Dental scaling removes plaque, tartar, calculus, and other deposits from the surface of the teeth. A specialized dental instrument is used to gently scrape away the hardened plaque and deposits that have stuck to your teeth. The special dental tool is designed specifically to reach the parts of the tooth that are deep below the gum.
Root planing is performed after dental scaling is completed and involvessmoothing the surface and roots of the newly cleaned tooth. Creating a smoother surface encourages gum tissue to naturally reattach itself to the tooth.
Why Are Scaling and Root Planing Needed?
Periodontal disease, or gum disease, is progressive. If preventative action is not taken when it first develops, it will increase in severity. The more severe the gum disease gets, the higher your risk of tooth and bone loss and experiencing complications associated with medical conditions such as diabetes and heart disease.
Scaling and root planing can often reverse gum disease if the procedure is performed in the early stages. Once the gum disease has progressed and is considered periodontal disease, it can't be reversed. However, scaling and root planing can slow, or in some cases completely stop, the progression of gum disease.
Is Scaling and Root Planing Right for You?
During your regularly scheduled dental exam, our dental team uses a small specialized dental tool that measures the depth of the periodontal pockets, the spaces between your teeth and gums. The bigger and deeper the periodontal pocket, the less likely it is that the area can be properly cleaned during a regular cleaning, and a deep cleaning may be recommended.
Depending on how advanced the gum disease is, it is possible that your entire mouth may not need a deep dental cleaning. When performing scaling and root planing procedures, we work on the mouth in four sections: upper right, upper left, lower right, and lower left. Sometimes plaque builds up under the gum in only one or two sections. Breaking the mouth into sections allows us to perform scaling and root planing in only the areas that need it.
Request a Consultation
If it has been a while since your last professional dental cleaning or you start to experience regular bleeding of the gums, increased tooth sensitivity, or persistent bad breath, you might benefit from scaling and root planing.
Call our dental office in Columbus, Ohio at 614-298-1543 to request an appointment for a dental exam, and Dr. Martinez can determine if this preventative dental procedure is right for you.